Web Design (Custom WordPress Website)
If you need a new website or your old one gives you nothing but headaches, this is the perfect opportunity for a fresh start. With proper web design, you can have a stunning website that's not only functional, but SEO friendly.
A Complete, Custom Website
This isn't some mass-produced template. With your web design, you get a custom-built web site made specifically for your needs:
A one-on-one consultation to discuss your brand, business needs, and mandatory deliverables needed for a top notch website.
A strategic game plan to build, design, and customize a website that achieves your goals.
The basic training needed to use and thrive in the WordPress platform.
A follow-up consultation to ensure everything with your new website is running smoothly.

If seeing any type of coding gives you anxiety – relax. You don't need to know any coding to have a nice website. Let us worry about the custom coding that comes with building a site to your vision. Once that's set up, it's not anything you'll have to worry about in the future. You can focus on running your business efficiently.
The Value of WordPress
WordPress is so much more than just a blogging platform. Some of the biggest brands like TechCrunch and BBC America use WordPress. Needless to say, so does this site.
The content management system (CMS) makes it easy to work with beautiful templates, install useful plugins, and post new content from multiple users. Need one feature but not another? Install a plugin. Want some employees to have different access than others in the backend? Easy. Plus, it's one of the most SEO-friendly platforms online, making it the perfect tool to be seen on search engines.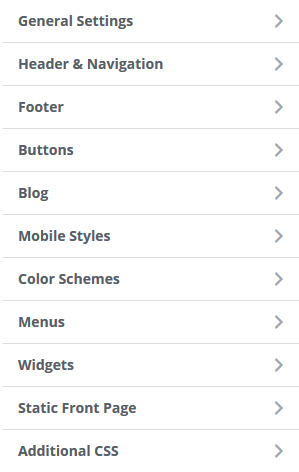 WordPress makes it easy to tweak things to your liking, or to add things. That is why it's our CMS of choice for ourselves and for our clients.
How We Make It Happen
Gone are the days of cumbersome front-end website management. Donovic Media will not only build your site, but will help you on getting your site up and running. You can't expect someone to drive a car that well if they didn't take a driving course. Same thing with website management. You can feel confident knowing we've got your best interest at mind when creating the perfect website for you.
Get a beautiful, functional new website today. Contact us today for a free consultation and let us help your site soar.