Visitor Funnel Analysis (Behavior Analysis)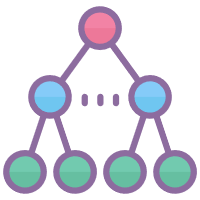 At Donovic Media, our visitor funnel analysis is a combination of concepts and tools that collide to simplify and amplify your success online. We aim to innovate and update your analytic processes from all angles.
What is our Visitor Funnel Analysis and how will it impact you?
We strive to take a thorough look under the hood to give your web presence the service it deserves.
Through a medley of analytics, heatmaps, scrollmaps, click patterns, and more; we offer complete insight, overviews and tweaks to ensure you're squeezing every last drop of engagement in your online presence.
We don't tell, we show, in real-time, how to make the best out of your brand.
Essential Analytics
Back-end analysis tools (like Google Analytics, Alexa, Quantcast and more, including our proprietary blend of tools) can lead to data that is as enlightening as it is overwhelming, and it can take a lifetime to sort through it all, to let the most important data illuminate the best ways to adjust your site. Our team knows how to avoid the quicksand that analytics can easily become. We save you time and guarantee an increased ROI through succinct, actionable reports and objective recommendations.
What are your ideal traffic numbers: from demographic penetration to on-site interaction to click-stream outcomes? And how can we get there?
How long do people stay on your site? What do they look at? When do they leave?
Are unique visitors being funneled toward your site from the right directions?
Heatmaps, Scrollmaps and Clickmaps
Although they can sound like tech used to locate missiles in an action flick; heatmaps, scrollmaps and clickmaps are some of the most sure-fire, hottest ways to see where your marketing initiatives are scorching, and where they're cooling down and need a tune-up.
We show you the meat and potatoes of your online presence, where your visitors are scrolling and exactly what they're looking at. Then we turn up the heat:
Optimized Interactive Behavior: We help you enhance both the reader experience and drive new visits. Are visitors confused by navigation features? We can tell due to mouse movement patterns and where they click. Are they scrolling right past your call to action? We can found out why and fix the problem.
Key Messaging: Our heatmaps ensure your on-brand messaging is in the right place at the right time, creating the type of major influencers, fans, leads and customers to fully engage with the placement of your messaging.
Calls to Action: Before the internet, shopping malls were filled with market research companies that lassoed random shoppers, sit them down in a room, and ask them a bunch of questions most inspired them to purchase a product. While market research is still a booming industry, we no longer have the need to select strangers to ask which CTA they like best. Through our technology, every browser and buyer illuminates areas that need adjusting.
Process, Evolution and Expertise: Clients seeking outside analytics find that 85 percent of their in-house setups are inefficient in a fundamental way, including campaigns not specific to analytics, like social media interaction and visual redesigns. There are so many moving pieces involved in building and sustaining success, it's easy to look at graphs and take them at face value. We take that guesswork out of the equation. Laser focus ensures all insight is made into an actionable plan.
An Agency That Loves Analysis
From an agency perspective; we are peppered with new and intriguing challenges each day. Our visitor funnel analysis may sound like just another marketing term– but its true purpose is innovation, and using the numbers that count to push your brand forward.
It is one of the most enjoyable parts of our job – getting technical, looking at the numbers, and analyzing data in spreadsheets, colorful heatmaps, and other visual data. Other agencies may sweat in their boots. We do it with a smile.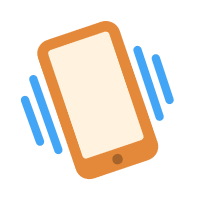 Contact us today for a free consultation and let us help your site soar.