Social Media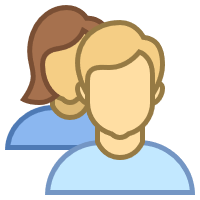 Social media is still kind of like the Wild West, and we are all pioneers trying to figure out how to make the most of the real estate. A strong, engaging social media presence in 2017 is crucial for almost every brand, but what does social media "success" look like. What determines whether your efforts generate fans or "fails?"
Success on social media doesn't have a singular definition; each brand and social channel has its own flavor and should have vastly different expectations.

If you choose to run an ad on Facebook, for example, you can learn valuable demographic insight which can be beneficial to your future social media endeavors.
The brands that thrive on social media are the ones that treat each platform the way it was intended… not like a billboard or interactive ad, but a place to cultivate authentic social interaction.
What is the state of your social media? Are you making a viral splash, generating a new fan base, engaging the right discussions and making the most out of your engagement potential?
The team at Donovic Media is poised and ready to help you create lasting social strategy that amplifies your success, helping make you the talk of the town.
How We Make It Happen
Our social media veterans have experience creating social media profiles and strategies that span the globe. From Fortune 500 companies to local, niche restaurants, we have yet to face a campaign where we can't make waves.
Audit
We'll comb through your social media accounts and their history to figure out what's working, what isn't, and find new opportunities for improvement. Similar to a website audit, there's many components to consider when auditing your social media profiles.  However, social media audits have different angles and goals to consider, and our blueprints for success reflect every social nook and cranny you'd like to explore.
Optimize
We'll make sure every setting, every preference, every detail is set to optimize your social channels so they can effectively reach your audience. This could mean simply adjusting your approach, or a complete overhaul.
From Facebook to Twitter, LinkedIn, Pinterest, YouTube and MySpace (just kidding), we will carefully wade through your potential to thrive on a social site. We will also, depending on your goals, walk through and recommend the best combinations of organic campaigns, ad campaigns or an optimized mixture of both.
Strategize
Here is where we bring your social visions to life. Our social strategy blueprints are uniquely tailored to you, your message and the climate of the platform. We don't simply see social as a check-box, or only a numbers game; we creatively make the most of what it's meant for– socializing with people.
We create, implement and manage a plan for your. The best social strategies are proactive, not reactive. Whether you look at keeping your strategy completely organic and simply sharing new posts, deals, and having a place for customers to leave reviews or ask questions, or are planning on including paid advertising as a part of expanding your reach, we'll fine-tune the best strategy for you.

Facebook is just one platform you can engage in paid advertising, if you choose to include that as part of your social media strategy.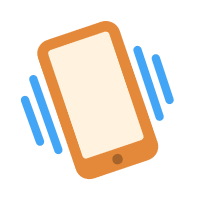 Contact us today for a free consultation and let us help your site soar.