Social Media (Facebook, Twitter, YouTube)

 A 2016 comScore study found that nearly 80 percent of all mobile activity is in social media. That is an enormous share of the pie and it's a slice that's only growing with each year. Social media is both the present and future of how we communicate with potential customers and clients, and ignoring the platform entirely could be detrimental to your company's outreach.
To be successful in social media doesn't mean that you necessarily have to use all channels. Facebook, Twitter, YouTube, etc are all viable options, but if your demographic simply only is found to use Facebook, you don't have to spread your social focus too thin.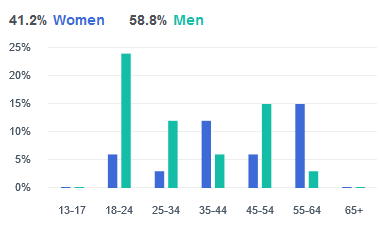 If you choose to run an ad on Facebook, for example, you can learn valuable demographic insight which can be beneficial to your future social media endeavors.
What is the state of your social media? Is there a real strategy behind what you post or is it sporadic and impulsive? Don't let a tool as powerful as social media go under-utilized for your business.
How We Make It Happen
We take a three step approach to help you:
Audit
We'll comb through your social media accounts and their history to figure out what's working, what isn't, and find new opportunities for improvement. Just like a website audit, there's many components to consider when auditing your social media profiles.
Optimize
We'll make sure every setting, every preference, every detail is set to optimize your social channels so they can effectively reach your audience. This could mean simply adjusting your approach, or a complete overhaul.
Strategize
We'll create a plan for success so you can plan for your future. The best social strategies are proactive, not reactive. Whether you look at keeping your strategy completely organic and simply sharing new posts, deals, and having a place for customers to leave reviews or ask questions, or are planning on including paid advertising as a part of expanding your reach, we'll fine-tune the best strategy for you.

Facebook is just one platform you can engage in paid advertising, if you choose to include that as part of your social media strategy.
Expand your social reach. Contact us today for a free consultation and let us help your site soar.