Local Search Optimization (Local SEO)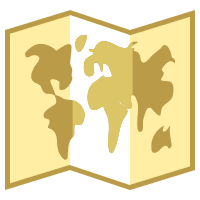 Local SEO, adjusted just right, can be a budget-friendly way to elevate your brand. Location-based marketing, for local or national brands looking to test markets, are a crucial part of your grass-roots SEO footprint.
From Google maps to Yelp, there is limitless opportunity to capture the ever-growing mobile market of potential customers in your area.
Understanding Schema Markups
A schema markup is code your website uses to help search engines deliver more useful information to the user on the other end. Think of them like an extended edition of rich snippets (the letters, symbols and numbers that appear below your site's name on search engines). These little codes tell the internet where your visitors are coming from, and help funnel more toward you.

A clever example of a schema tweak – for instrument lessons.
A schema markup helps the search engine understand what the information means, not just what it says. For example, maybe you own a local deli with a menu on the front page. Schema markups can tell search engines that the "BLT" is a menu item and not just random text on the page.
How Schema Markups Affect Local Search
Schema markups help translate information that ranks well in local search. Menus, reviews, and events are all examples of local information a schema markup helps identify. The clearer that info is to the search engine, the more likely you are to rank for it in your area.
What Else Goes Into Local Search Optimization
Local search is much more than scheming on schema markups. Local SEO is making sure your content is geo-targeted for the areas you're looking to target.
Brands that have locations or concentrations of fans/users also need an evolving approach to local listing sites– Google My Business, Yelp, etc.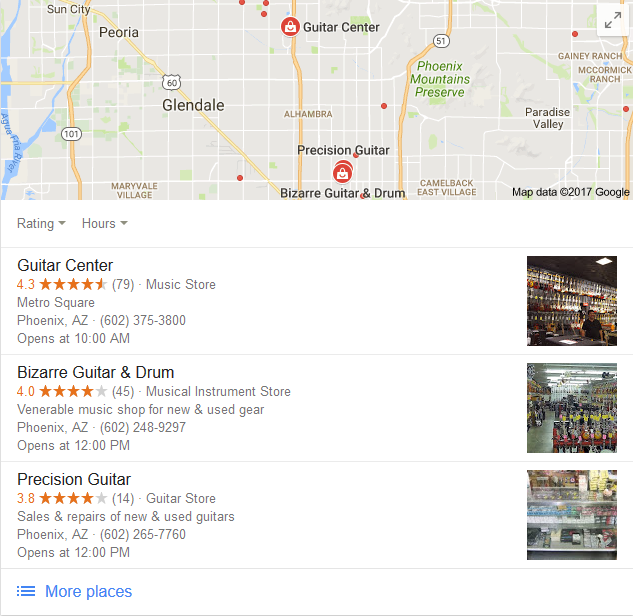 It's time to master your local search results.
How We Make It Happen
After a full website audit, we will identify opportunities to improve the schema/ rich snippets, as well as other geo-targeted and social tune-ups search engines use. We then get to work tweaking and targeting markups to display what matters most to your business. Whether it's five-star reviews or the latest lunch menu, we'll help make it front and center.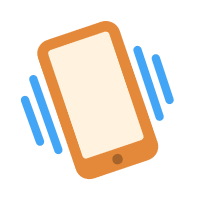 Contact us today for a free consultation and let us help your site soar.