Paid Advertising (PPC, Banner Ads, and Social)
Paid advertising is just what the name implies – advertising that you are paying to be displayed, as opposed to earned or organic advertising. If done correctly, and especially paired with boosting your organic search game, your site can become an unstoppable force.
Banner Ads
The most traditional form of online  paid advertising is still very relevant today. When done strategically and paired with quality, relevant publishers, banner ads have a big impact on the overall traffic to your company's website.
Pay Per Click
Pay-per-click (PPC) ads are commonly associated with Google AdWords, which places banner ads are relevant websites and charges clients based on how many times that ad is clicked (call "clickthrough rate"). These work similarly to banner ads except companies like Google pair content to publisher through its algorithms.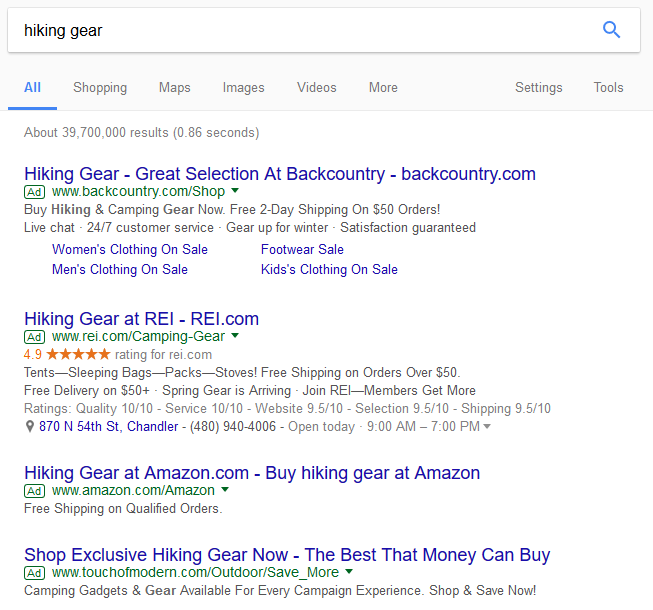 We've all seen the first ads that appear at the top of your search engine results page. PPC terms can range from more vague (and highly competitive) to more niche and unique (less competitive and more cost-efficient).
Paid Social Media
Growing your brand with an organic social presence is always worth the time and effort, but companies often parlay that with paid social ads for expedited results. The truth is, the two work very well together and neither should be ignored. Paid posts on Facebook, Instagram, and Twitter help your branch reach a larger audience.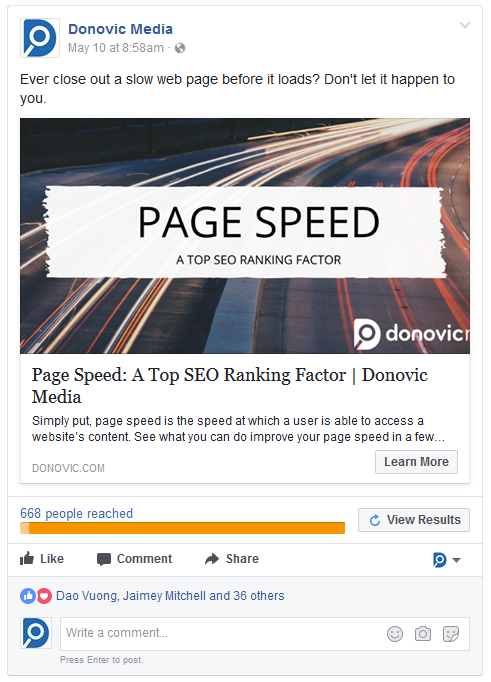 One example of paid social media advertisement is in boosting posts. The strategy for all paid social media comes down to identifying the correct demographics to most effectively reach the best target audience for your brand.
Sponsored Posts
Sponsored content is the newest ways companies are growing their brand through paid advertising. Instead of a banner or traditional placement ad, publishers will post certain content for a price that supports both the sponsoring brand and the publisher's content. Check out this example of sponsored content in the New York Times, paid for by the Netflix series Orange is the New Black.
How We Make It Happen
Donovic Media will deliver quick, measurable, and meaningful paid advertising results.
Audit
We'll find the gaps in your advertising and pinpoint opportunities where paid ads are right for your company. We will go over your current paid ads and adjust as necessary.
Strategize
We'll create a plan of action so that your ad dollars get their maximum efficiency with top results. Whether you choose PPC, social media, banner ads, sponsored posts, or a mix, we'll lay out the perfect strategy.
Review
Once the ads are in action, we'll make sure the strategy is working and adjust accordingly to keep your plan working so you can hit and exceed your goals.
Advertising done right. Contact us today for a free consultation and let us help your site soar.