Interactive Content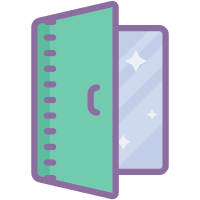 What exactly is interactive content? There are countless long-winded definitions floating around. The concept, however is much more simple.
If you've ever visited an aquarium, you notice that most people breeze past the long, text-heavy display posters and captions between tanks. They're in a mad dash toward the exciting, irresistible touch tank.
Starfish, Anemones, Manta Rays. Soft, scaly, course, gelatinous… you remember how they feel on your fingertips. Once you've felt them, their facts and features become a lot more interesting.
Interaction is at the core of how we function. People don't want to be "told," they want to be shown, to touch, to participate, to remember and to share. Some of the exciting ways we can tailor interactive campaigns (some are clearly more B2C-focused, while others B2B).
Types Of Interactive Content
Branded Quizzes: Fun quizzes provide a way for visitors to learn about endless topics, while also revealing something fun or interesting about themselves. According to Buzzfeed, 96 percent of users who start a quiz, end up finishing it.
Clickable Visual Aids: One of the most read stories the New York Times ever published, wasn't a story at all. It was a colorful, clickable interactive map that allowed readers to explore differences in dialect in US regions. The sky's the limit when it comes to the countless ways to integrate interactive aids, such as maps, charts, you name it.
Contests and Sweepstakes: Giving potential customers a chance to get to know you via a simple contest or sweepstakes provides unlimited sharing potential, while generating a new inroad to gather a lead base. Additionally, winners offer ongoing, great PR opportunities.
E-books and Whitepapers: Depending on your vision, assets like e-books (which can range from branded marketing tips from the experts, insider hacks from your industry, or even something fun and light like a cookbook), both ignite interactions and allow the customer/lead to enjoy the benefits of a "free gift."
Whether it's a relevant quiz, a game, contest or sweepstakes, e-book, engaging social media fans, or any other unique interactive creative campaign; visitors need a chance to experience what your brand can do as much as they need to "hear" about it.
In fact, 88 percent of marketers say that correctly-instituted interactive content is one of the best ways to differentiate you from your competitors.
How We Make It Happen
At Donovic Media, our interactive content campaigns act as your "digital touch tanks." While stand-alone content needs to be a fundamental part of your marketing structure, interactive content adds and enhances every other aspect of your outreach.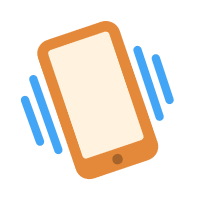 Contact us today for a free consultation and let us help your site soar.