We're here to help you with SEO and lead generation for your local business.
to Help Your Local Business Grow
How Can the Right SEO and Lead Gen Approach Help You Grow?
Donovic Media helps maximize your local business's potential. Our focus on organic search engine optimization and lead generation make us the best choice for your local business. A more personalized, small-scale approach will provide you with the attention and focus that you deserve.
Percentage of businesses that aren't satisfied with their current conversion rates.
That's where we step in. We work with you to ensure your visitors are converting into customers.
Percentage of businesses that say generating traffic and leads is their number one marketing challenge.
We build, maintain and tailor your strategy based on what makes sense for your unique business.
Amount of savings in SEO-targeted content marketing compared to "traditional marketing."
SEO, content marketing, and lead generation is what we know. And we know what brings people to your site.
Online Marketing Know-How On Demand
We're really excited to announce the launch of Donovic Media's first standalone software product, and we call it Local Suite!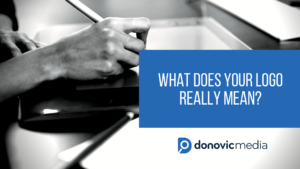 A logo can play a massive part in how we perceive a brand. Consciously and subconsciously. Colors, fonts, symmetry, symbols, hidden meanings. There's more than meets the eye in many logos. What does your logo mean?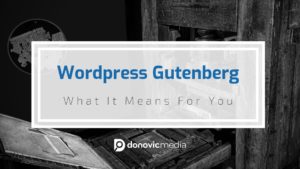 The WordPress Gutenberg Editor is set to become the official WordPress WYSIWYG editor for content. The content is laid out in what are called "blocks".
Increase Your Online Presence Today